Quantitative T2 mapping
Research summary
Our technical work on quantitative T2 mapping focuses on the following directions:
Development of T2 mapping techniques which are robust to B1 and B0 inhomogeneities.
Development of water T2 mapping techniques minimally affected by the presence of fat in tissues with significant fat fraction.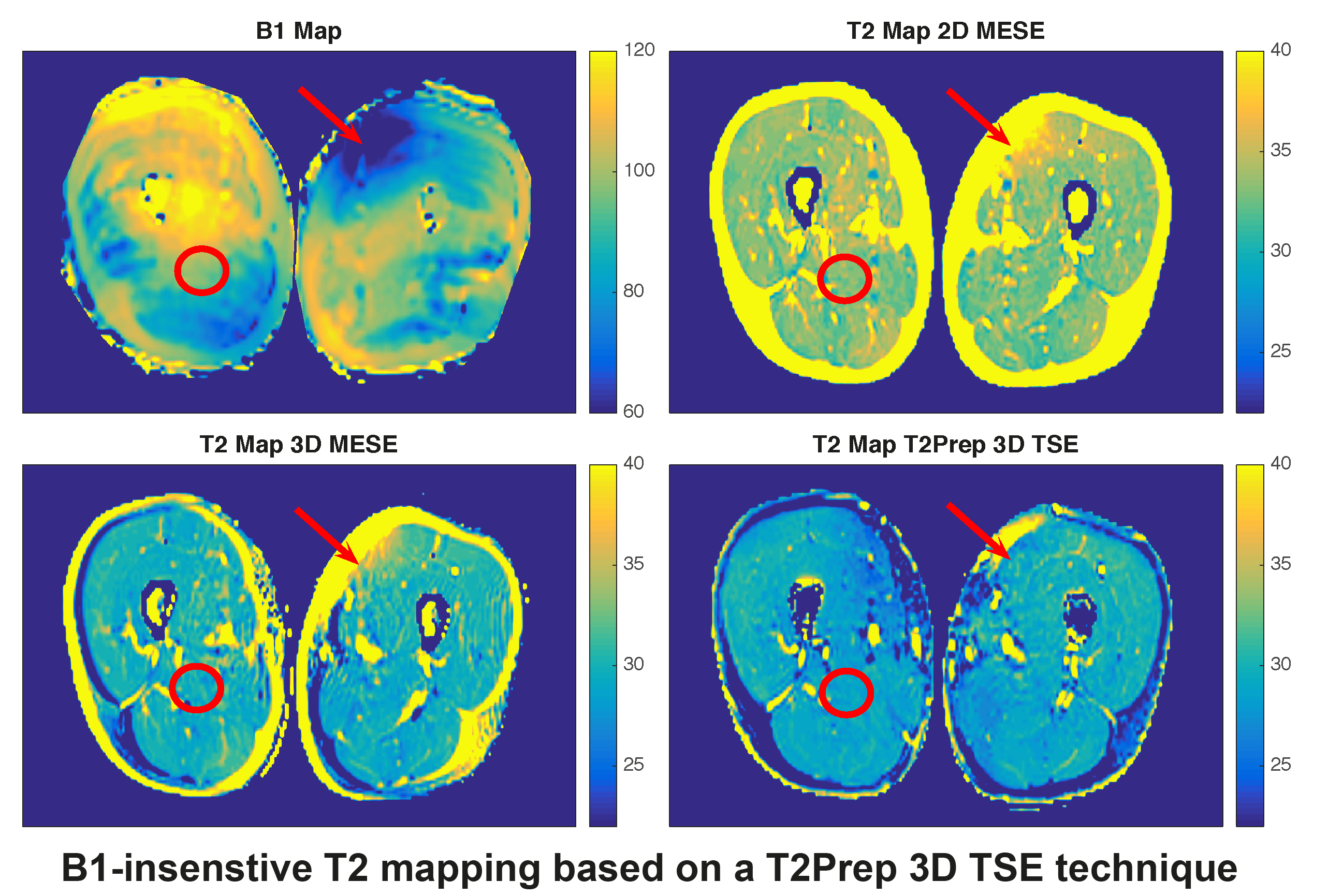 Key publications
Klupp, E., Weidlich, D., Schlaeger, S., Baum, T., Cervantes, B., Deschauer, M., Kooijman, H., Rummeny, E.J., Zimmer, C., Kirschke, J.S., Karampinos, D.C., B1-insensitive T2 Mapping of Healthy Thigh Muscles Using a T2-prepared 3d TSE Sequence. PLOS ONE 12, e0171337.